December 12, 2011 at 6:04pm
Home
More on the Moscow protest photos
Check out this amazing image of protests in Moscow taken from a drone mounted Canon digital SLR.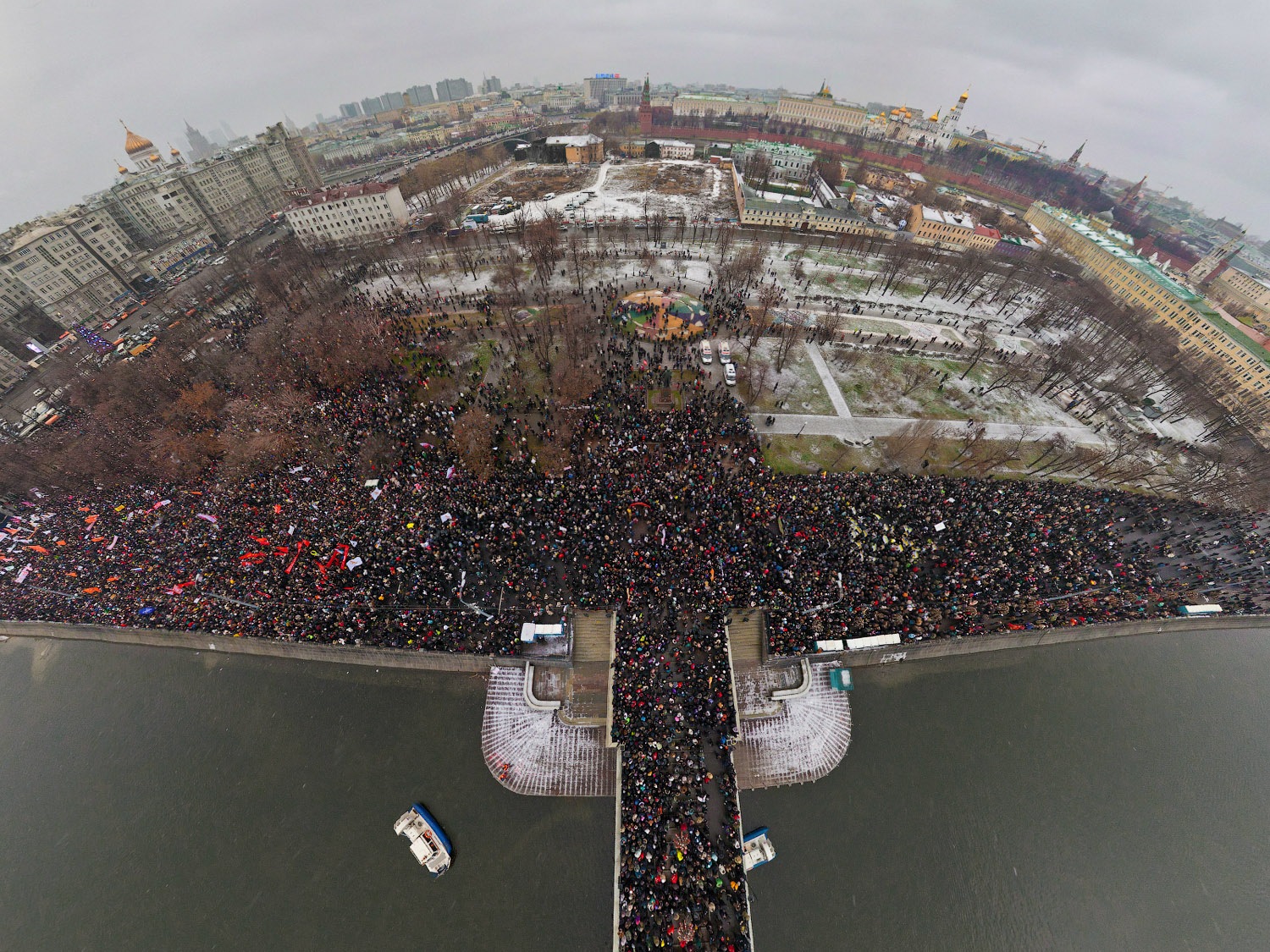 Check out more here from Ridus.ru, a citizen journalism agency in Russia.
Now we're starting to see the back story. You can read the whole post here, in Russian, from AirPano.ru, a Russian panoramic photo agency. What I can tell from a Google Translate — sorry, my Russian is a little rusty — is this: 
They got there two hours ahead of time. 
They chose a landing off a river to launch and land the helicopter.
They never flew over people, staying over the river the whole time.
You can see where they took off and landed from in this image from photographer Dimitry Christoprudov's blog.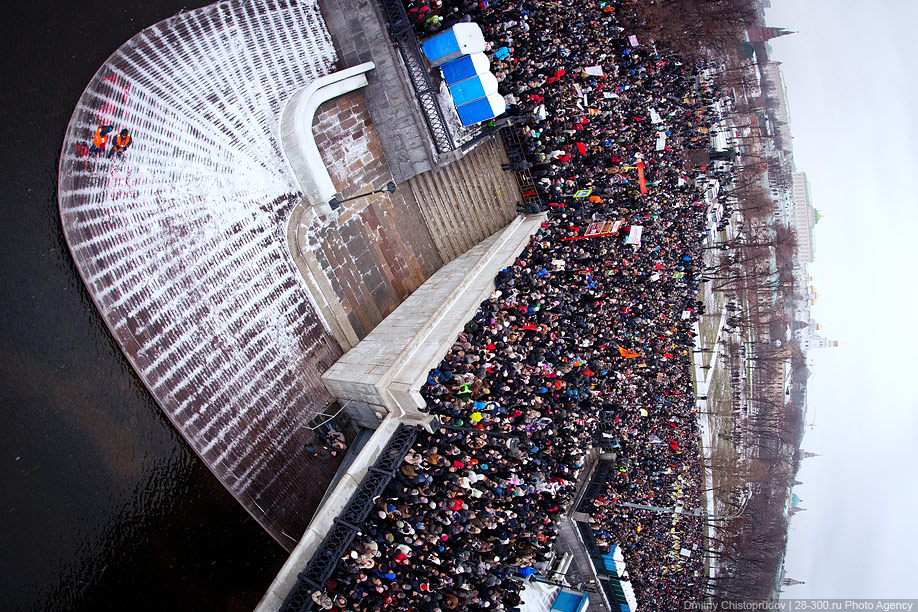 And here, from Airpano.ru's website, is the rig they used: a six-rotor helicopter with a Canon digital SLR hanging from the bottom.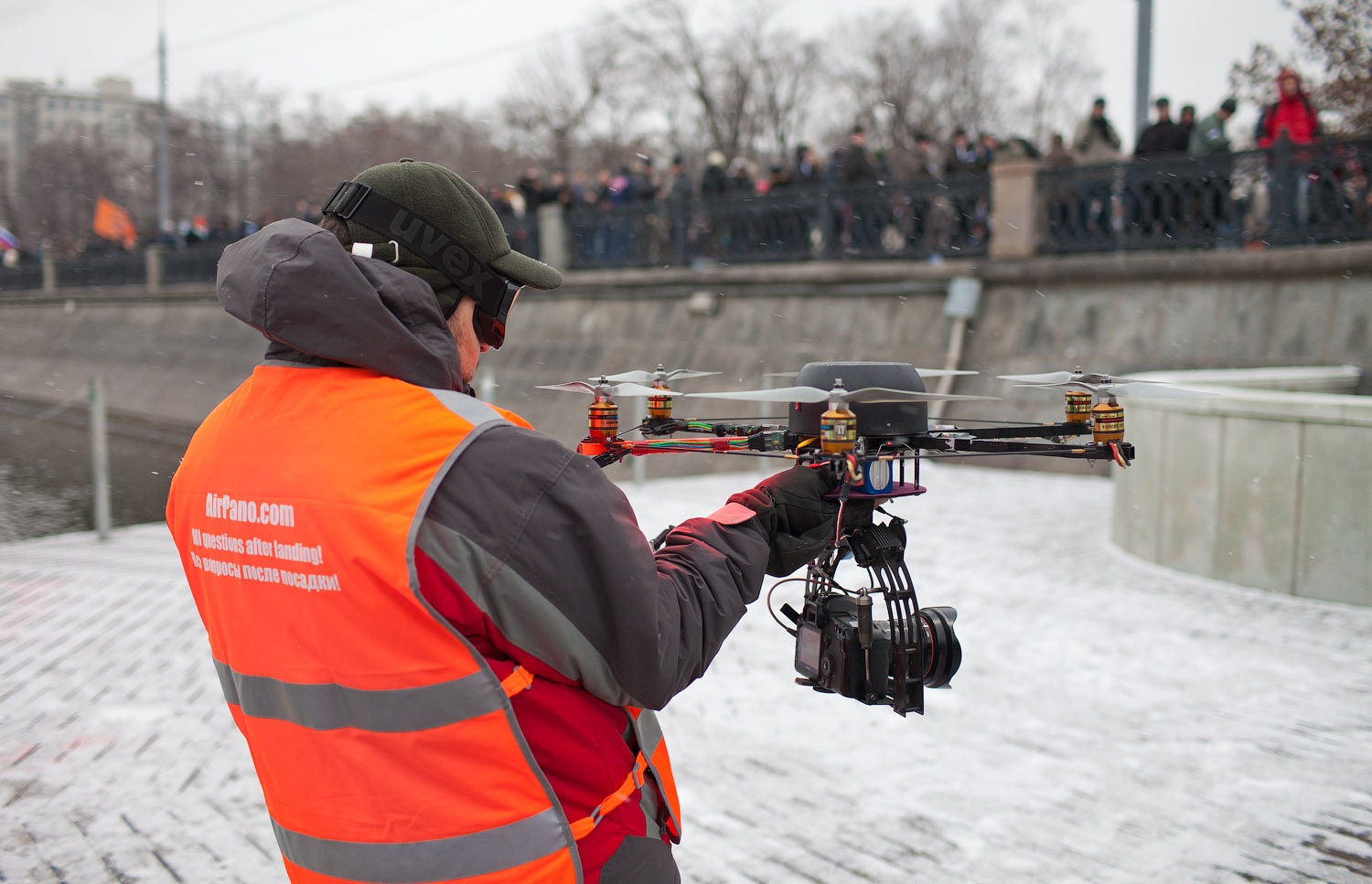 From what I've also been able to read — though I think the translation leaves something to be desired — is that they didn't have any problem with the police or the protesters. But someone — they called them "nationalists" — fired "rockets" at the drone twice, missing both times. Apparently, on the second shot, the pilots decided to call it a day. I wonder what they mean by rockets. Flares? Fireworks? Somehow I doubt someone busted out a real anti-aircraft rocket in a major city during a protest. But, a concern going forward, is what do you do if angry people try to knock your drone out of the sky?